Directions to Z Boaz Park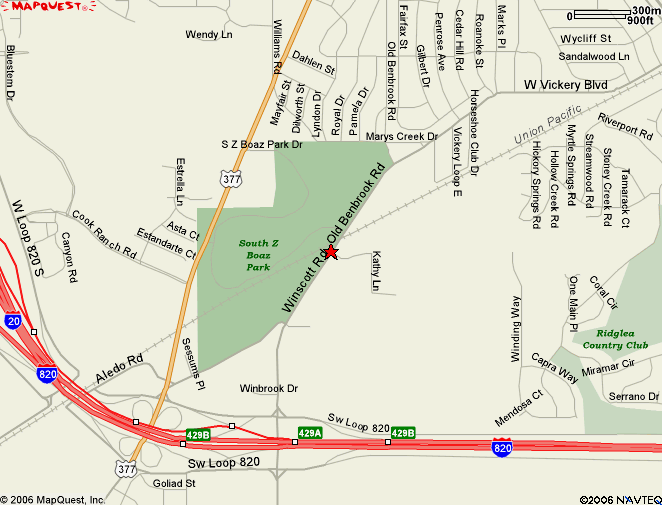 Parker-Tarrant Warriors Home Field

South Z Boaz Park
5402 Old Benbrook Rd.
Fort Worth, TX 76126


From North Fort Worth:

1. Either:
A) Take IH-820 Loop West and then South to IH-30, or
B) Take IH-35W South to IH-30, and head west on IH-30

2. at IH-30 & IH-820 Intersection, Head south on IH-820 Loop

3. IH-820 will merge into IH-20 Eastbound, continue east

4. EXIT on 429B (Winscott Rd.)

5. Turn LEFT (North) onto WINSCOTT RD.

6. Park will be approximately one mile on the left (just past the railroad tracks).